Central Registration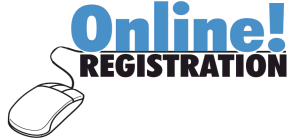 All communications are being conducted by phone, email, and the Online Registration platform.
Your first step in registering your child for school is to complete the online application process. Select the link below:
Please email Allison Altieri with any questions.
Online registrations will be completed using documents you upload as verification. If you're unable to attach the documents, you can either fax (860-870-6721), email, or call 860-896-4688 to schedule an appointment to bring them in person to 30 School Street, Vernon CT, 06066
To complete registration, you will need the following:
1. Student's Long form birth certificate
2. Most recent physical exam and immunization record. Connecticut requires annual physicals. The exam must still be valid (having been completed within a year) and this also can be faxed to our office from the physician at 860-870-6721
3. Parent/Guardian photo ID – Passport or driver's license can be used
4. Two proof of residency dated within the last 30 days with guardian's name and address on it. Paper documents must be removed from their envelopes and photos/screenshots need to show the date as well. Acceptable items are:
A. Deed, mortgage, or rental agreement pages with name and address on it along with tenant's and landlord's signature.
B. One of the following:
Current utility bill (water, light, gas or cable) or home telephone bill
Automobile insurance
Current paycheck stub
Homeowner's property tax statement
Homeowner's or Renter's insurance policy (policy must be current and in effect)
Bank or credit card statement
*Guardianship papers (if applicable)
*Special education records (if applicable)
The Federal McKinney-Vento Homeless Assistance Act provides special legal protections for children and youth experiencing homelessness, including homeless "unaccompanied youth" who are not in the custody of a parent or guardian. Children experiencing homelessness or displacement have a right to enroll in school even if their families cannot produce enrollment documentation. Assistance is available at the time of registration.
Families and Youth Experiencing Homelessness
If you are currently, or anticipating lack of stable housing, please click above so we can assist you.
The Vernon Family School and Community Partnership Center stands ready to assist you throughout the enrollment process.
Vernon Public Schools is committed to ensuring that every child residing within the school district is registered for school, including students who are homeless, have recently immigrated from other countries, and/or speak limited English.
Vernon Public Schools requires all students to be fully registered prior to school entry. A parent or guardian must register students under the age of 18.